About us
RAMAK Accountants have been in continuous operation since 1993. We employ tax advisors, accountants accredited by the Ministry of Finance, and highly qualified finance and accounting specialists.
We support our Clients in many ways. We combine our long-term experience with modern attitudes, we are flexible and can take unorthodox approaches. We are of the opinion that accounting is not just about red tape; rather it is a managerial tool and a source of information which helps you analyse and optimise the allocation of your resources.
We are reliable and ready to meet your expectations. Not only do we provide complete service but we also develop and implement proven solutions customised to our Clients' needs and abilities. Chose us as your trustworthy partners.
Meet our team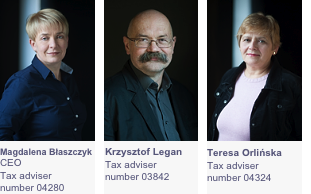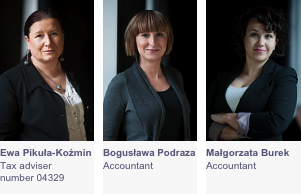 Certificates
Ask for a quote
Complete a short form and obtain a quote for services tailored to your needs.